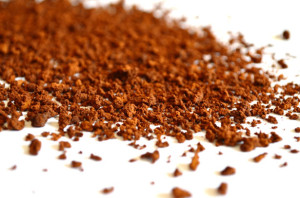 Have you ever thought about instant coffee before? Truth is, it's one of the easiest ways to enjoy a hot and delicious cup of coffee, faster than using any other method. All you need is an electric kettle to warm up some water fast and a serving of your favorite instant coffee. It held its popularity high for many years due to the convenience and longer shelf life. On the other hand, it doesn't measure up to the standards of using freshly ground coffee and a high quality espresso machine. There are situations though where you might feel the need of a caffeine shot and brewing a fresh one is far too complicated. That's where the best instant coffee may prove to be a good option. In the table below we've put together the best rated instant coffee blends, so you can easily check them out.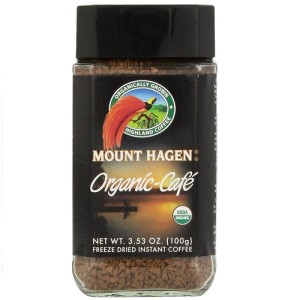 Mount Hagen Organic Freeze Dried Coffee

Rating: 4.7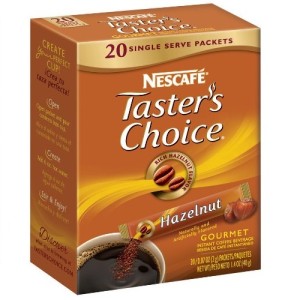 Nescafe Tasters Choice Hazelnut Instant Coffee

Rating: 4.4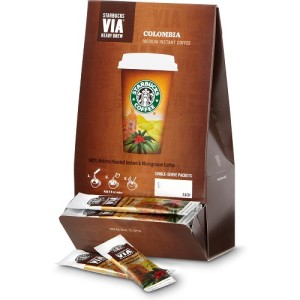 Starbucks VIA Ready Brew Colombia Coffee

Rating: 4.6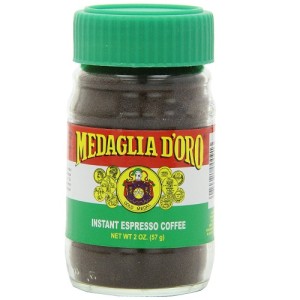 Medaglia D'Oro Instant Espresso Coffee

Rating: 4.8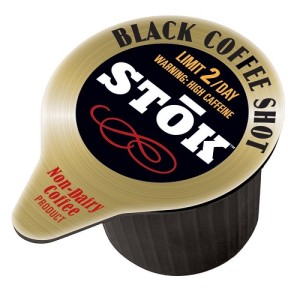 SToK Caffeinated Black Coffee Shots

Rating: 4.6
Brief History of Instant Coffee

The first traces of instant coffee go back to 18th century Britain. It was further developed by Americans in the 19th century and only in 1901, Japanese Sartori Kato succeeded in formulating a stable method of producing instant coffee and tea.
Nine years later, in 1910, George Constant Louis Washington mass produced instant coffee in America. Although receiving many achievements, the product was widely criticized by consumers because of its unpleasant taste. The brand that later in 1938 has made instant coffee popular, improving its taste, was Nescafe.
In those years, the first major market of instant coffee was the military. The linking of coffee and a boost in energy has made it the preferred option for soldiers in WWI. By the time WWII came around, coffee was already a sensation across different layers of society. In that time frame, production of entire plants went to the military.
Today, instant coffee is a very convenient and popular drink. Its extended shelf life and ease of reparation make it one of the most consumed drinks on a daily basis, although coffee connoisseurs usually go for freshly ground.
What to Look for in The Best Instant Coffee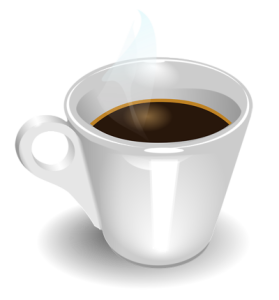 As with anything else out there, the best way to decide on the best instant coffee is by comparing what other consumers think about it, both positive and negative opinions, an of course, trying it out yourself. With some consumer products it sometimes comes down to personal taste. This is an aspect that needs to be considered when reading someone else's opinion on it. The only authentic opinion can be formed by trying something out. Instant coffee is a product that you can easily sample, because they have a really affordable price.
A good guideline, besides customer opinions, is to look for coffee coming from countries with a well established history of producing it, like Brasil, Colombia, and South East Asia.
Useful Tips for Making the Perfect Cup of Instant Coffee
There are two main factors that can have quite a effect on the quality of your drink: the water that you use and the cup you drink out of.
Water. Make sure to use only the most pure water that you have access to. This means, you should wither use filtered tap water or bottled water. This main ingredient has a great influence on the final outcome.
Cup. The recipient you use to drink your coffee out of also has a pretty big role in the entire equation. The cup has to be really clean before you prepare you coffee in it. Make sure nothing is left on its walls because it might have a negative impact on taste. As far as the material from which the cup is made of is concerned, going for a ceramic model is the most recommended choice. Ceramic will keep the temperature of your beverage for a longer period and is not going to influence the taste whatsoever.
If you want to find out how instant coffee is made, the video below will walk you through the production steps.